From the Editors (ENG): De Ethica. A Journal of Philosophical, Theological and Applied Ethics
Marcus Agnafors

Department of Culture and Communication, Linköping University, Sweden
Keywords:
De Ethica, editorial, English editorial
Abstract
No abstract available.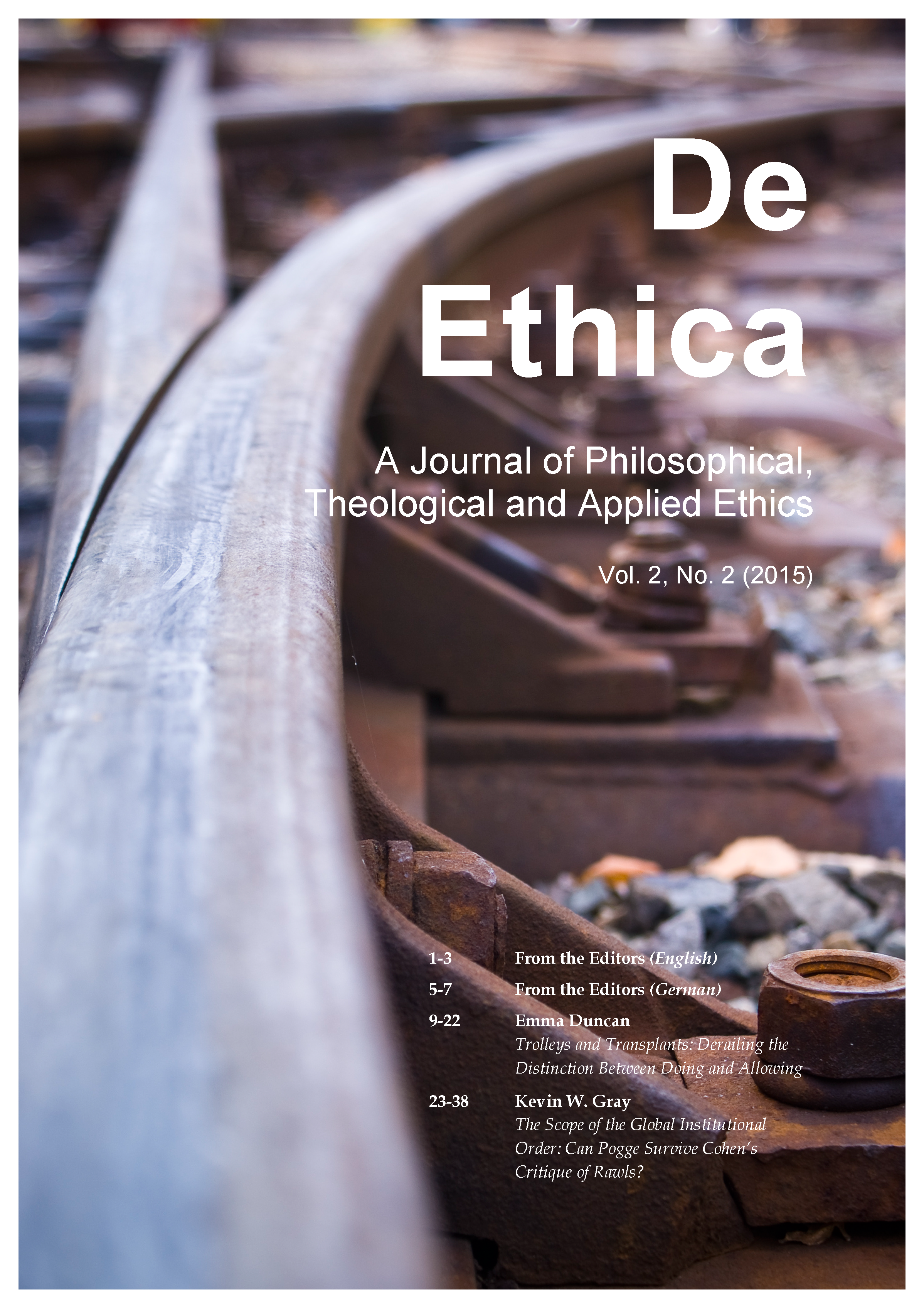 How to Cite
Agnafors, M. (2015) "From the Editors (ENG): De Ethica. A Journal of Philosophical, Theological and Applied Ethics", De Ethica, 2(2), pp. 1-3. doi: 10.3384/de-ethica.2001-8819.15221.
Copyright (c) 2015 Agnafors
This work is licensed under a Creative Commons Attribution-NonCommercial 4.0 International License.